Mission Statement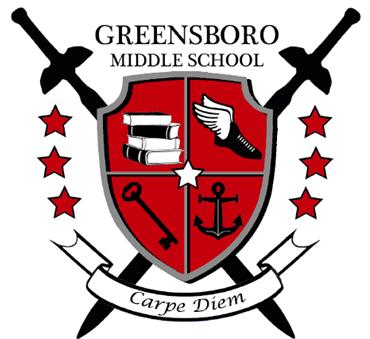 The mission of Greensboro Middle School is to provide a whole school community that strives to challenge students and enrich the learning process through our seven core values. Here, we dedicate each day to achieving high academic standards and developing character. We support and nurture the whole child, and we work tirelessly to ensure that all children are given the opportunity to succeed and become productive members of a global society.
About The School
Welcome to GMS
It is with a great sense of pride and high enthusiasm that we welcome you to Greensboro Middle School. We are very excited about having the opportunity to work with you and your child as we put forth our very best effort to provide our students with the best possible education they can receive. Our expectations and goals for the 2018-2019 academic year are very high and there is no doubt in our mind that the student body along with our cadre of teachers are ready to meet the challenge.
I want all of our stakeholders to know that we value your input and welcome any ideas you may have in helping Greensboro Middle School grow and reach new heights. We are looking forward to a wonderful year. Please let us know if we can be of assistance to you.